SMART Range is a unique project that will serve as an international center for smart mobility in the capital city of Israel's Negev – Beer-Sheva.

SMART Range will fulfill the vision of an automotive development 'playground' in a smart-city environment, hosting academic research, an innovation hub, an institute for testing and certification in the cyber arena, and a standards development body for smart mobility.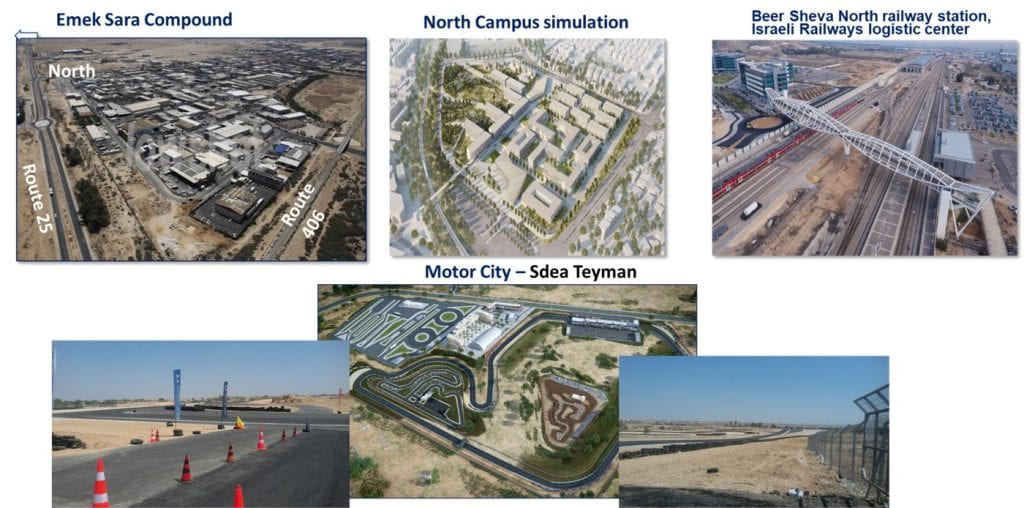 The Range will function as a living lab within a smart-city environment encompassing all aspects of future mobility systems, including public transportation, private vehicles, and personal mobility devices.
The environment will simulate a complex reality and enable effective testing of advanced technologies, assessment of human-machine-environment interfaces, evaluation of transport solutions in a future networked reality, and operability and robustness testing of software and hardware systems against cyber threats.
SMART range will feature the unique ability to combine the highest-level practical knowledge possessed by leading commercial firms together with advanced academic research. This cooperation between commercial and academic stakeholders will enable the center to further its main objectives:
Promotion of innovation in the smart mobility arena
Advancement of global regulation in the field of cybersecurity for smart mobility systems
Cybersecurity certification for smart mobility software and hardware systems
Global leadership in the definition, assessment, and verification of the resilience of smart mobility systems to cyber threats
Consolidation of Israel's position as a world leader in smart mobility
Roni Zehavi the co-founder of Smart RANGE: "The range will address the ever-growing global need for a testing and evaluation infrastructure of smart mobility solutions' resiliency to continually-escalating cyber threats, as well as the need for a recognized international body for certification as a pre-condition for the integration of solutions into the smart city environment."